課程概覽
Yuen Long Po Kok Primary School
2019-2020 English Department
Newsletter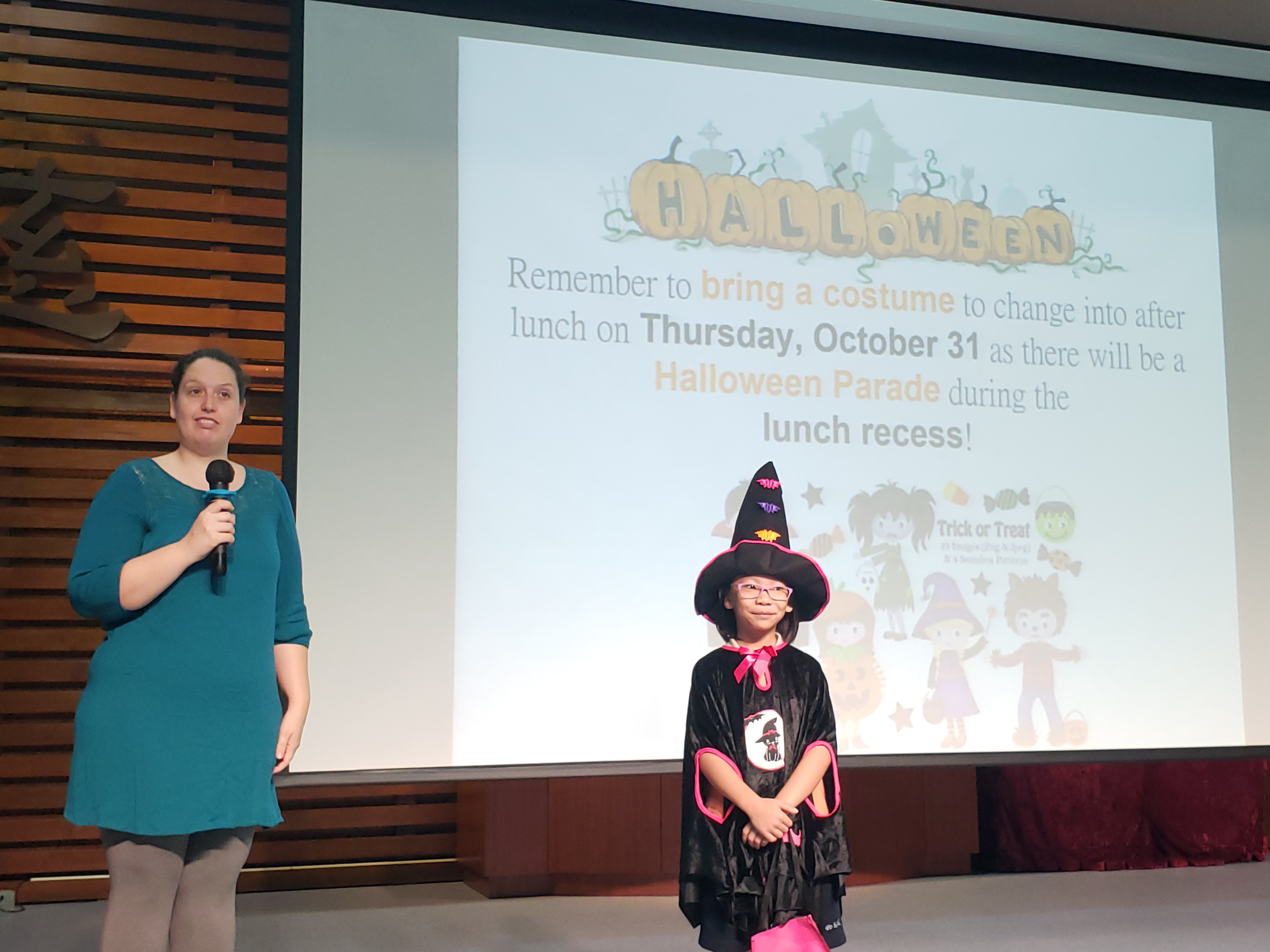 1.English Friday
On Fridays, the morning assembly is conducted in English. Using a variety of interesting themes, our Native English Teachers interact and share with students. During lunch recess, students play booth games which are run by English Ambassadors. They can also speak with teachers in English and get TICKETS to redeem for exciting prizes. They are very enthusiastic to participate in these activities.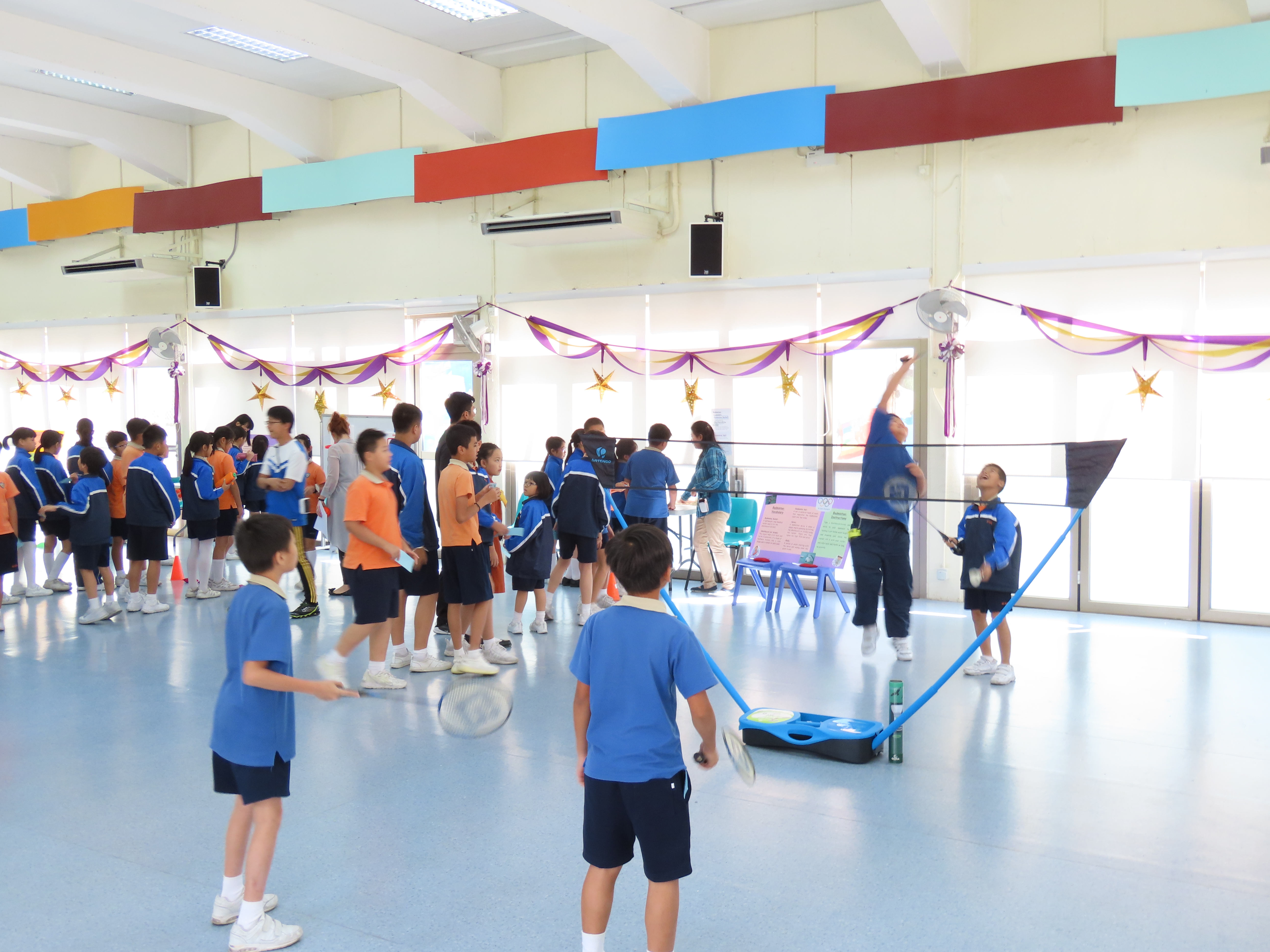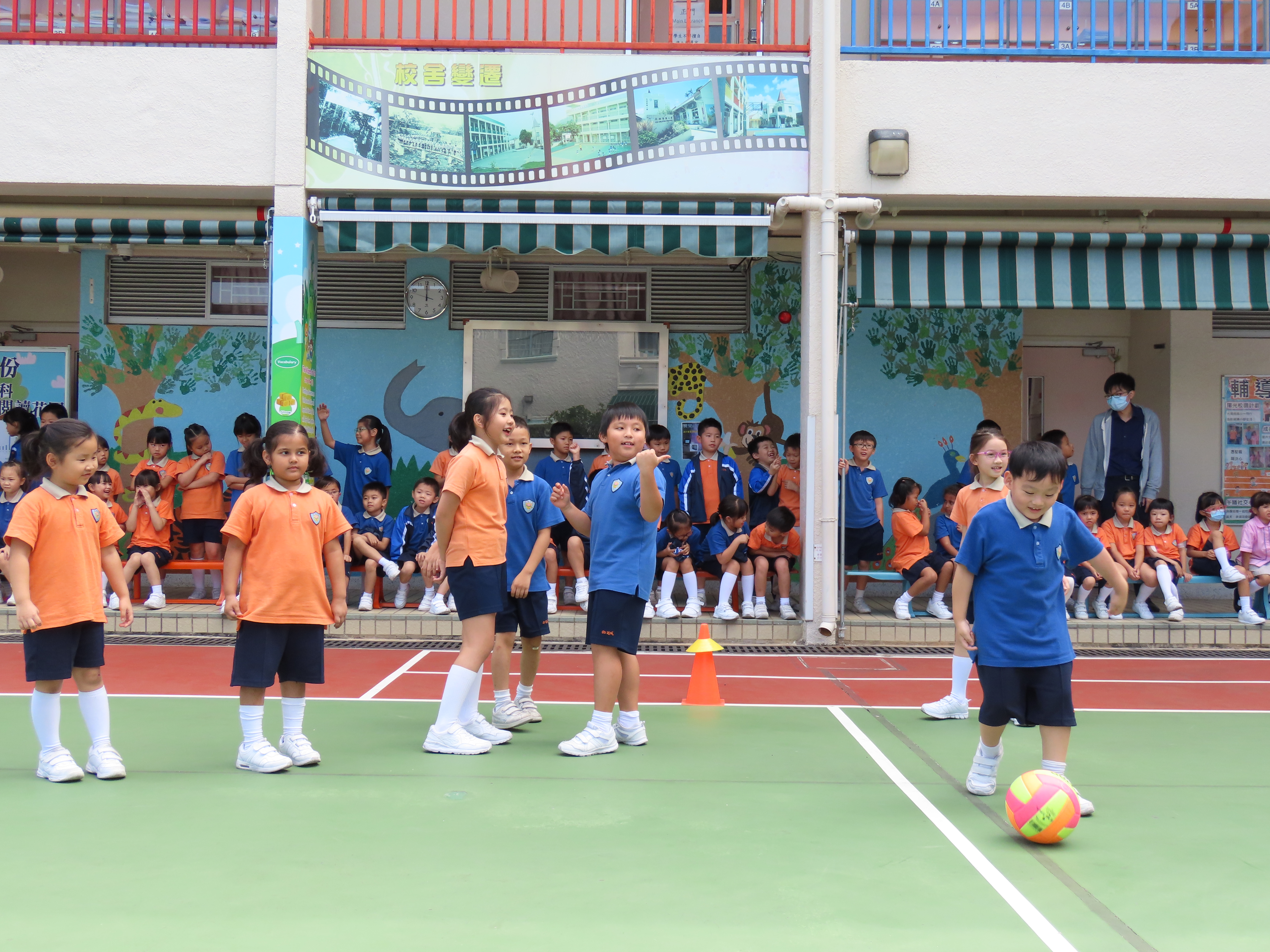 2.English Week – Po Kok Olympics
Football Demonstration
We were very proud to have an exchange with a famous local football team, Hong Kong Rangers on English Day.
The foreign football players demonstrated how to play football and taught our pupils some football techniques.
We all had a lot fun!
Game Booths
A for Archery
B for Badminton, Basketball, Baseball and Bowling
C for Cycling
We tried different sports and competed with our fellow schoolmates on English Day. We were all awarded a medal for our efforts.
We are the champions!
Halloween Party
'Trick or treat!'
This is what we need to say to get a treat from others.
Students dressed up and had a fun Halloween Party.
There were witches and wizards, devils and angels and many other characters on campus.
A fun time was had by all!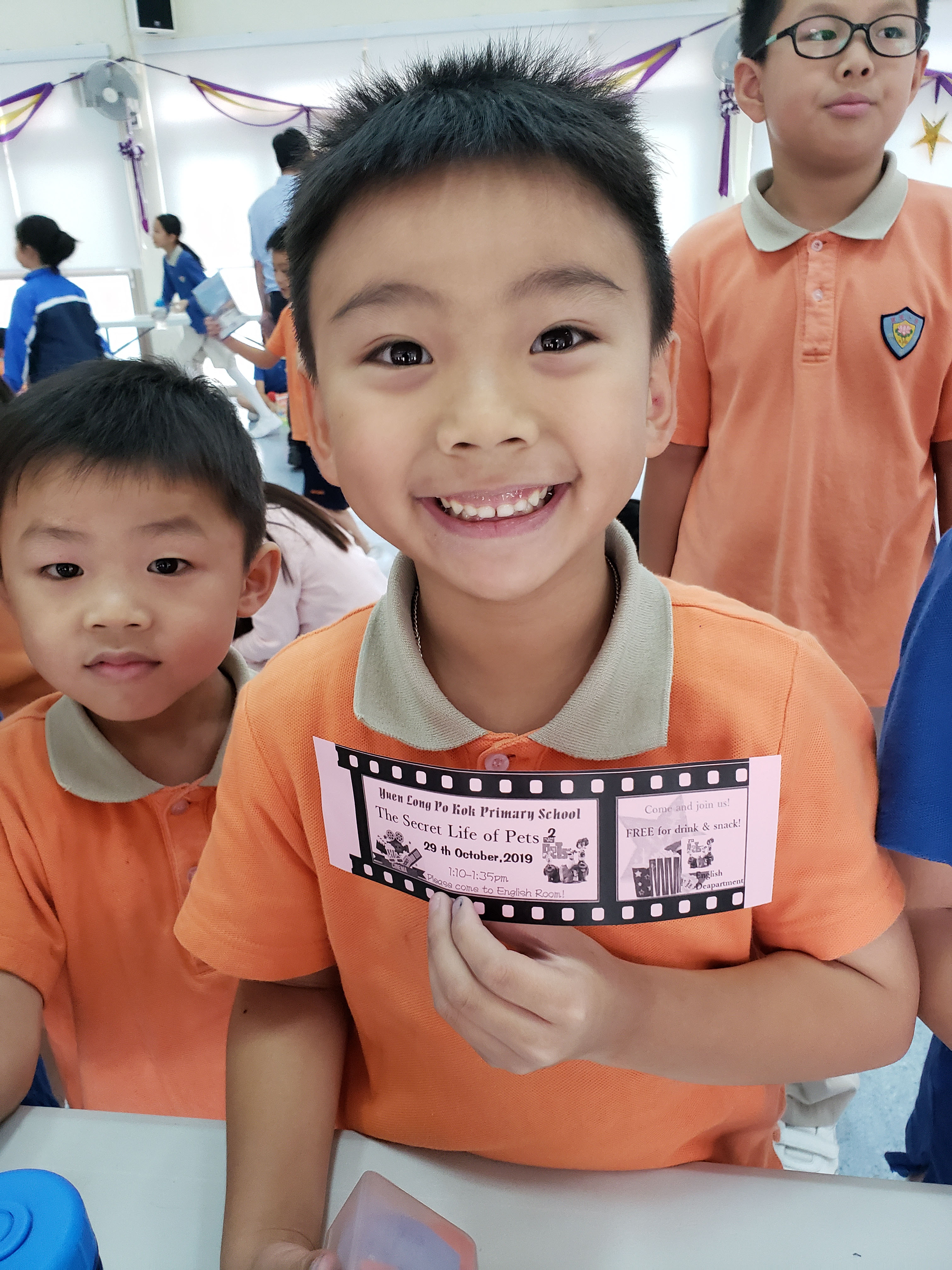 3.Po Kok Cinema
Students were awarded tickets for speaking English with teachers and were able to save them up to redeem a cinema ticket. The cinema ticket allowed them to enjoy a movie and snacks on Po Kok Cinema Day.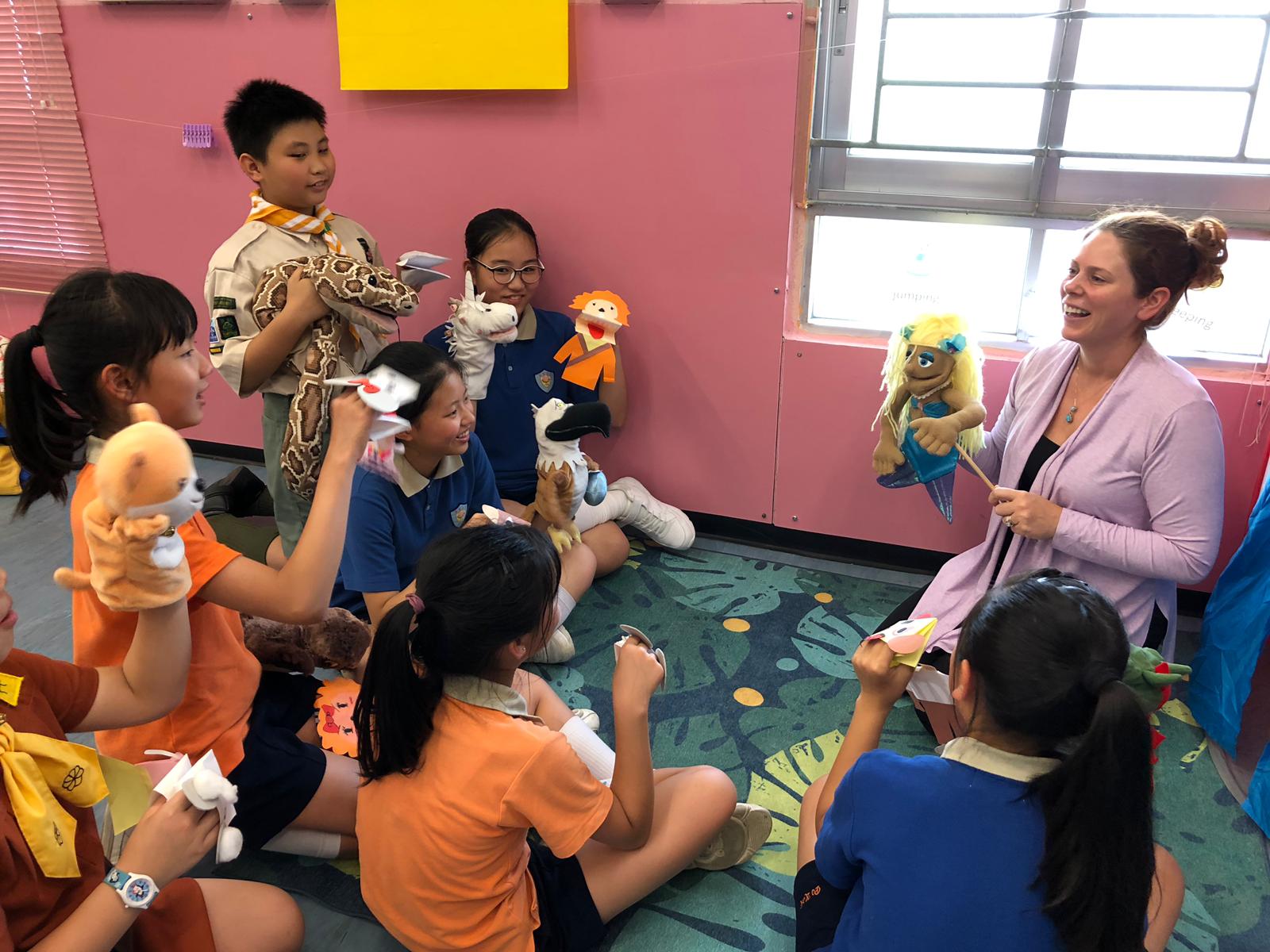 4.Puppetry
One of the extra-curricular activities held this year was the English Puppetry Team led by Miss Nicole.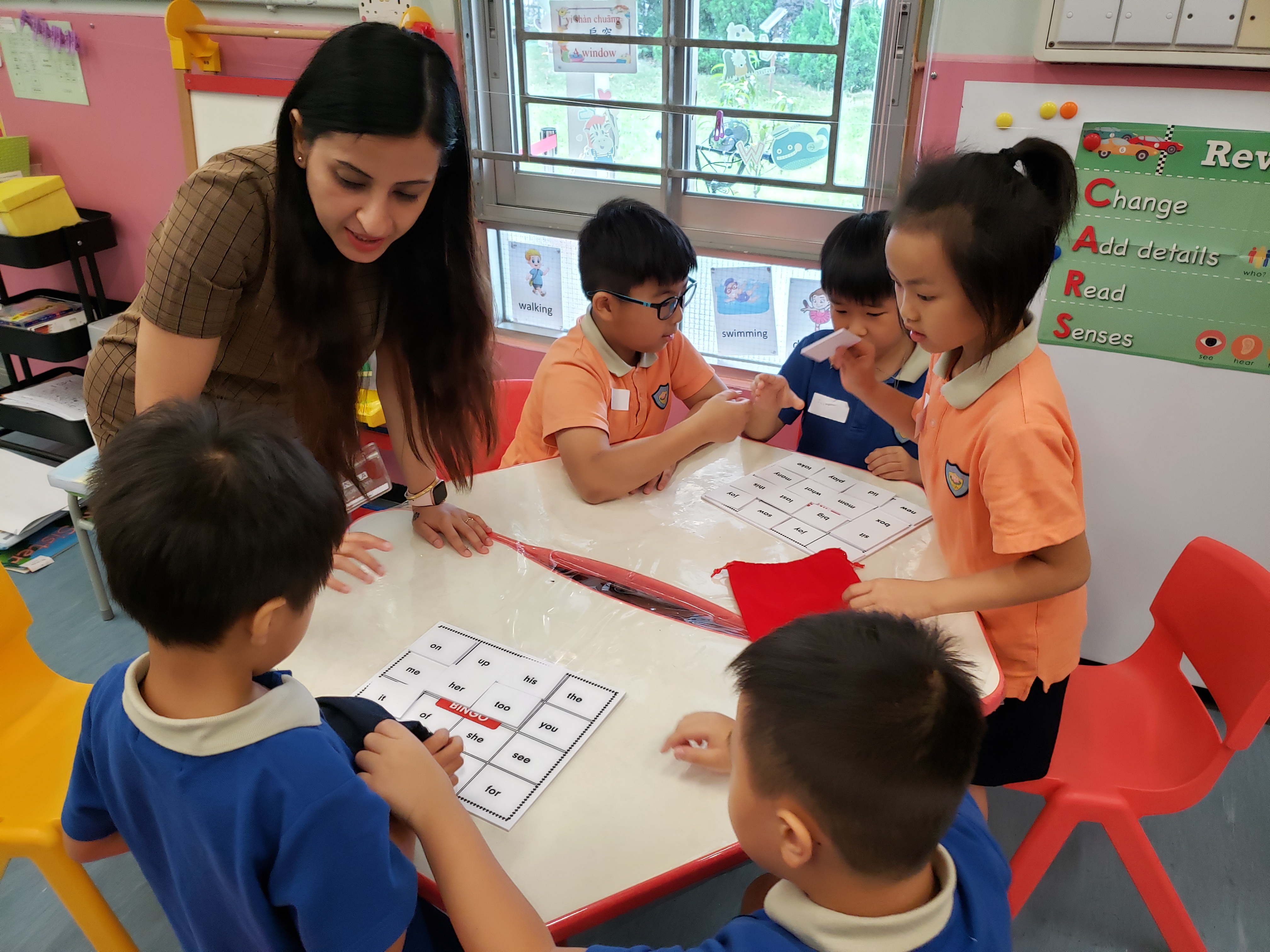 5.SCOLAR
SCOLAR English Alliance presented two interactive English programmes, 'Story Quest' and 'Bookworm' to our school. Students develop their English language skills in reading, writing and, speaking, vocabulary and comprehension skills, as well as confidence in spoken English. They engaged in story-based games such as a treasure hunt and scene designing, building and constructing a story at the end. They all have fun!